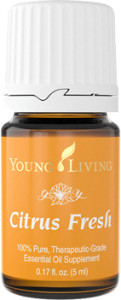 Citrus Fresh is a new addition to the Premium Starter Kit in the 'Thanks-for-becoming-a-member' box. It was not in the kit when I stepped into the oily world so I bought this one in my second Essential Rewards order since it sounded awesome! Currently, I use Citrus Fresh daily in my water because it is a nice little pick me up and makes water not taste bland. I am applying it with some carrier oil on my mommy tummy every night. Every little bit helps when bikini season is coming up. Plus the aroma alone helps me to sleep more restfully.
Speaking of aroma, this one is great to diffuse when you have some stinkiness creeping around your house. Just a few drops in your home diffuser and in no time you will be in tropical heaven. Well . . . at least your nose will.
Here are some other uses for Citrus Fresh.
Uses: Stimulates creativity, relieves anxiety, irritability, boosts metabolism, purifies the air, soothes nervous system, mental clarity, helps to break down fat cells, improves concentration, supports the immune system and overall health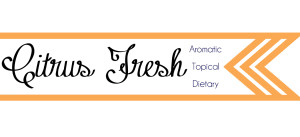 This blend is made up of orange, tangerine, mandarin, grapefruit, lemon, and spearmint.
Dilute 1:1 with carrier oil.  Apply 1-2 drops on location, wrists, ears, neck, temples; apply on chakras and/or Vita Flex points. Inhale directly or diffuse. Take as a dietary supplement.
Caution: Avoid direct sunlight. Only use glass containers.